I know it's Minibossuary this month and boy have we been busy keeping her busy lol! I've been taking her out to the park, out to breakfasts just me and her, out shopping, she always gets a toy, and doing some Miniboss crafts! I will be slowly uploading pics and getting them on the blog soon. Just been uber busy. Plus my new years resolution, was to get back in shape, so we have been taking plenty of walks, mostly she ends up sleeping in her stroller, but it's still a great time for me :)
Here's a preview of a part of one of her bday outfits I've been working on.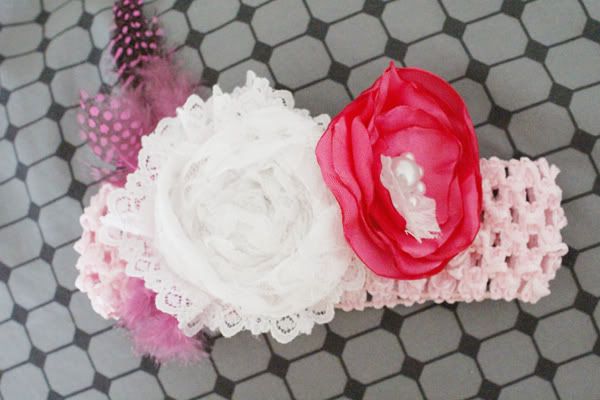 Adorable right? I'm still working on her bday outfits. But they will get done!!
ps...Did you guys see I added a twitter just for our blog! I will post deals and random updates on there! If you have a twitter please follow us :) If not you can get the feed on the right over there ------------>