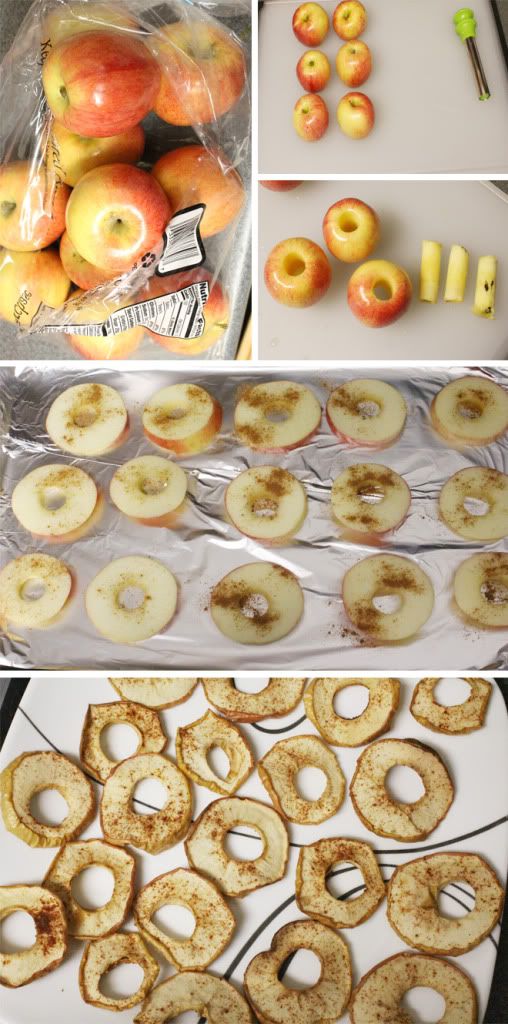 Preheat the oven to 225 degrees.
Core apples, then slice apples as thin as possible
Spread the apples in a single layer.
Sprinkle lightly with a cinnamon.
Cook in the oven for 1 hour.
Turn over, sprinkle again with cinnamon and bake for another hour until lightly browned.
Store in an air-tight container to store.
Makes a great snack for when you want something crunchy but healthy! Makes the whole house smell wonderful too when you bake them :)