Sorry there's been a lack of crafting. Miniboss has been sick with the flu all week, and I have also been spending a lot of time doing coupon deals. The end of the year always means great deals! & as we all know, if you coupon shop, you gotta go fast or there will be no stock left. Since we live in a small town, we have less stores so I gotta go as soon as I find something at rock bottom prices or I'm out of luck.
Anyway I will be getting back to crafting and messing with the camera :) I'll leave you with an awesome purchase I got recently...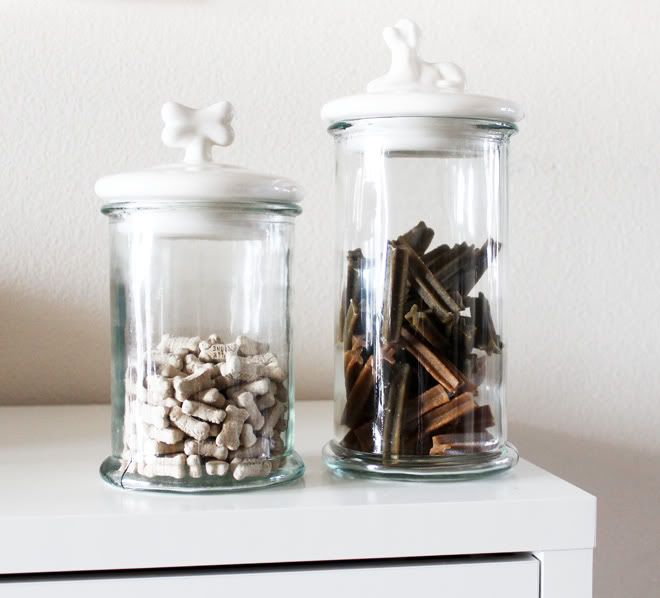 I got them from TJ Maxx! What a cute way to store Parker's treats don't you think?!