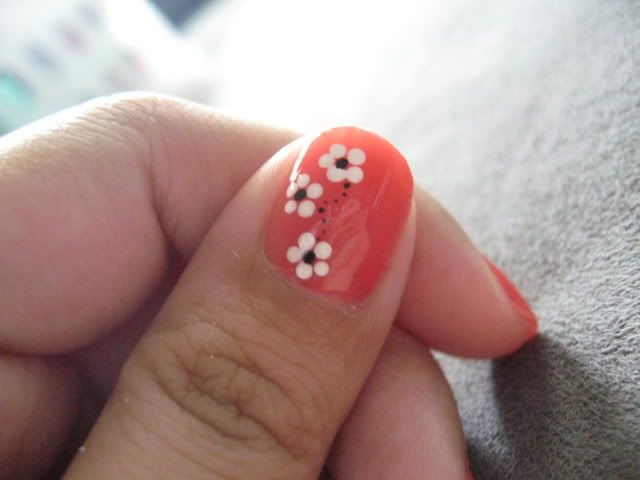 I've been doing nails for a very long time. Ok not that long but long enough to know I'm good at what I do :) & I wanted to share a cute simple way to do hand painted nail art. I paint Miniboss's toes all the time, and she's just big enough now that her toes have room for tiny flowers. I know a lot of you have small girls or babies at home, so this is just another cute flower project, only on fingers and toes :)
Start off with clean hands.
or toes :)
Pull out your acrylic paints, and a ball point pen and a toothpick. Paint 2 coats of your favorite summer color, wait to dry, and now we are ready to start!
I used OPI Modern Girl for mines, and a baby safe polish for Lexi.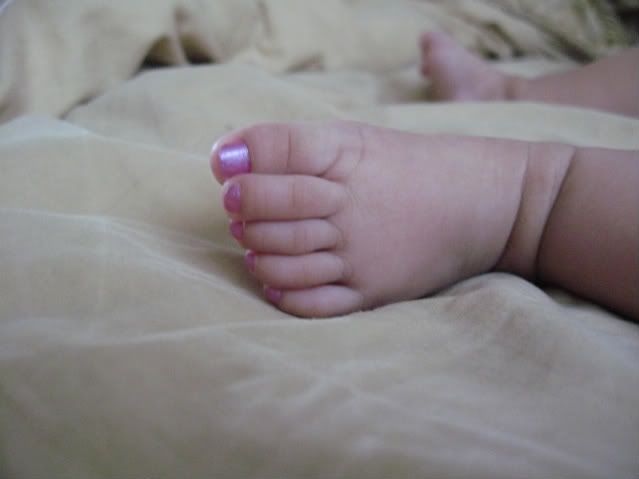 You only need the tiniest amount of paint. I have actual
nail art dotting tools
, but I used the smallest tip, which would basically be the size of a normal ball point pen.
I used a foam plate so the paint doesn't soak through or dry out.
Dip your pen into the white paint and dot on your nail like so
Re-dip your pen and dot a second dot. You will need to re-dip your pen for every dot you do to make it even and round.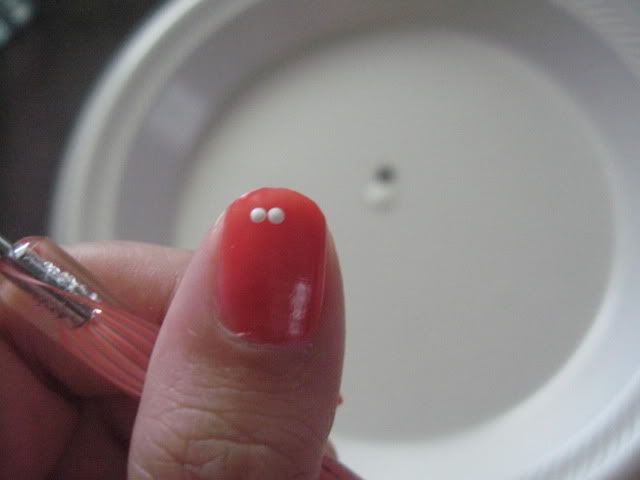 The third goes down a little more.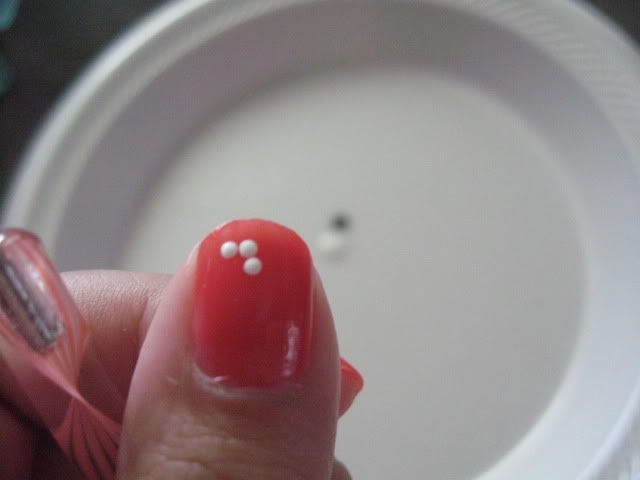 Forth.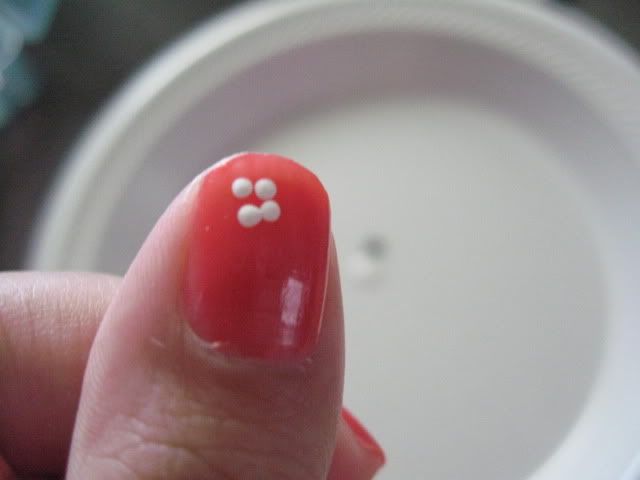 Fifth.
Now dip your pen into the black paint and add a center to the flower.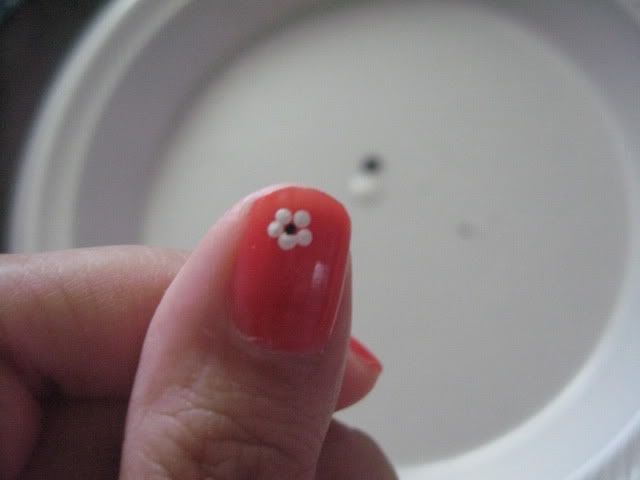 Repeat process and make a couple more flowers.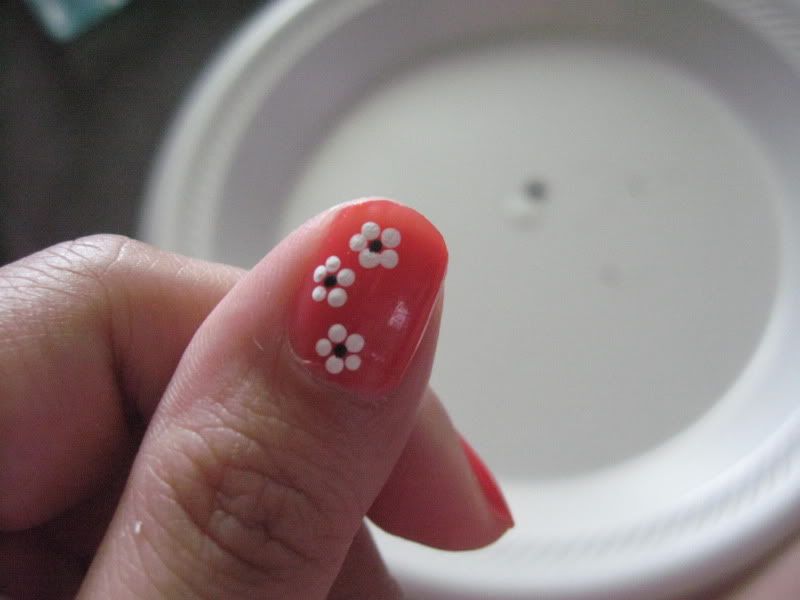 Using your tooth pick, add small black dots.
Dip the toothpick only once and dot until the paint runs out.
This creates the look of the smaller black dot sizes.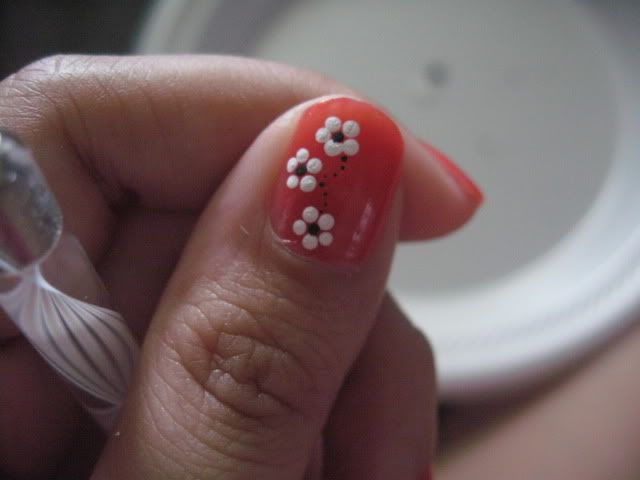 Now add a layer of top coat and you are done!
I don't top coat Miniboss's toes and they stay really well anyway because she doesn't do much haha :)