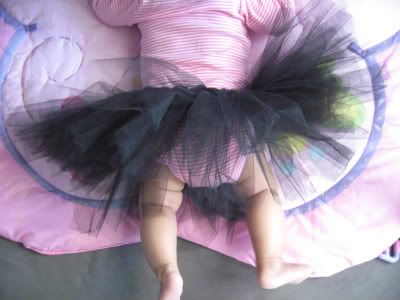 My model showing her juicy legs lol!
You will need
2 yards of tulle
1 elastic band or stretchy headband
scissors
needle & thread
Step 1.
Cut out 2 yards worth of tulle strips. I wanted my tutu to be about 8 inches long, so I measured and cut out 16 inch long by 6 inch wide strips. (You have to double the length because when you tie it, it will be half the length.) I bought my tulle for 77 cents a yard at hobby lobby!
Step 2.
Take your elastic and measure your model. Make it about 1 inch longer than your model's waist. Sew the two ends together slightly overlapping. You could use ribbon too if you wanted! I hung the elastic on a hanger because it's easier to work with.
Step 3.
Take a strip of tulle and tie a knot around the elastic like so. It's just a simple loop, and you pull the two tails through the loop.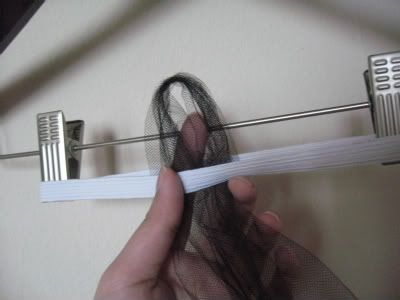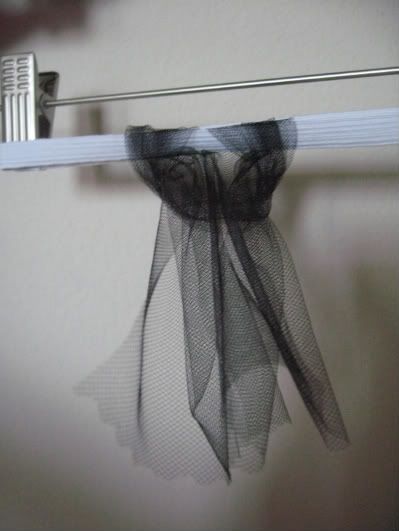 Step 4.
Now tighten the knot and move the knot so it's on the outside of the elastic. It starts to make the tutu upside down.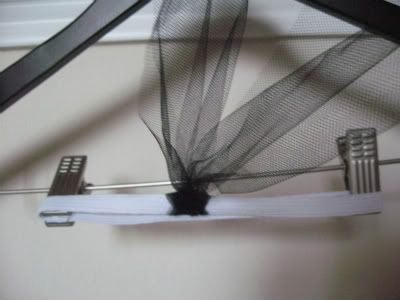 Step 5.
Repeat...and keep repeating until you fill up the entire elastic! You can push the knots closer together to add more tulle and make a fuller tutu.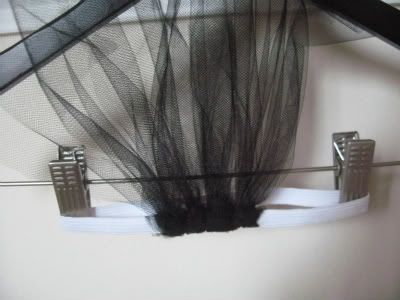 At this point you can take it off the hanger and place in on your thigh so it's easier to work with!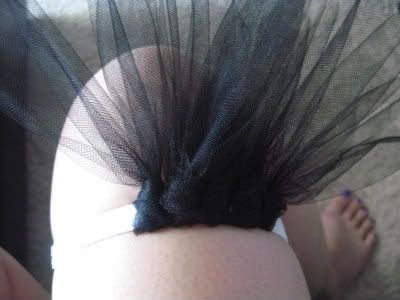 After you completely fill up the tutu...WA LA! You're done lol!
Beautiful!