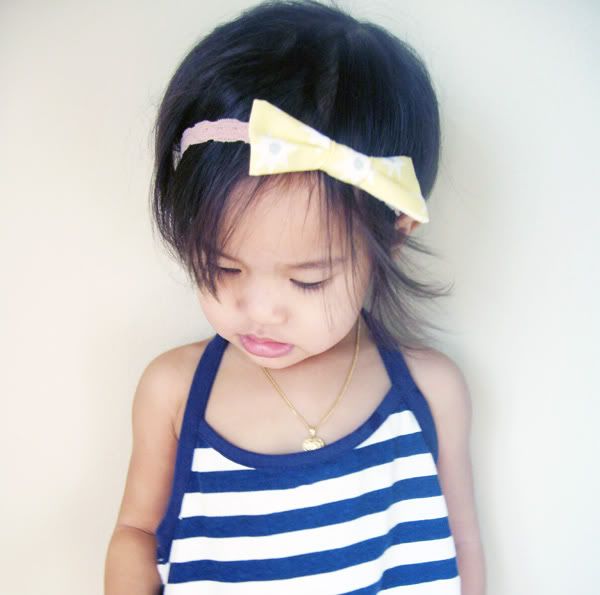 So wanna know how to make your kiddo a bow tie headband? It took me 5 minutes and all you need is scrap fabric, lace/headband, and a needle and thread.
1. My small scrap of fabric. Cut edges so it's a rectangle. Doesn't need to be perfect.
2. Fold inside out and sew the edge.
3. Flip it back right side out.
4. Move the seam into the center.
5. Tuck in the Top edge.
6. Tuck in the bottom edge.
7. Pinch/fold it in half long ways.
8. Pinch/fold the two edges back.
9. Get a second scrap of fabric and needle and thread. Fold so there are no raw edges showing.
10. Wrap around bow tie, and hand sew it, so the seams are on the back.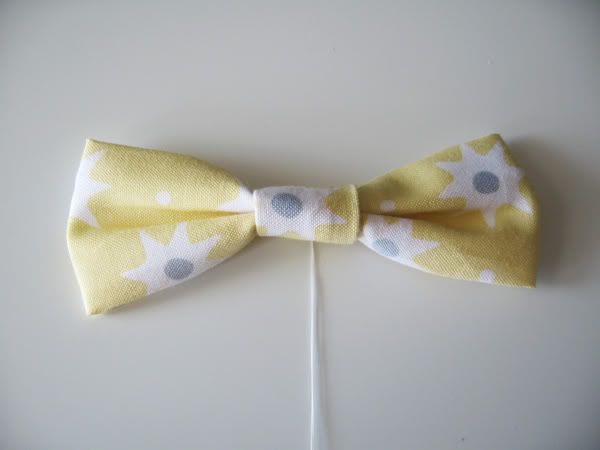 Don't snip the thread just yet, now all you do is get your headband/piece of lace and sew the bow tie to it. Done.
That's it. Fool proof step by step instructions :)
Linking up to:
Tuesday Tutorials @ The Kurtz Corner
Open House Party @ No Minimalist Here
Weekend Wrap It Up Party @ Tatertots & Jello