This weekend I finally got around to spray painting the shelves above the desks white. I tried the new Krylon Dual, which is a paint and a primer in one. I liked it a lot! The coverage was a little thin at first but it worked out great in the end. I ended up using two whole cans for 3 pieces of 1x10x48 pieces of wood (which are the shelve measurements).
After I got the shelves back up and in place, I was thinking of how I should decorate them..I was putting office things up like my magazine files, and photo boxes, and then when I went into the storage room to dig out more things, I found a big bag of Christmas decor...and then this happened...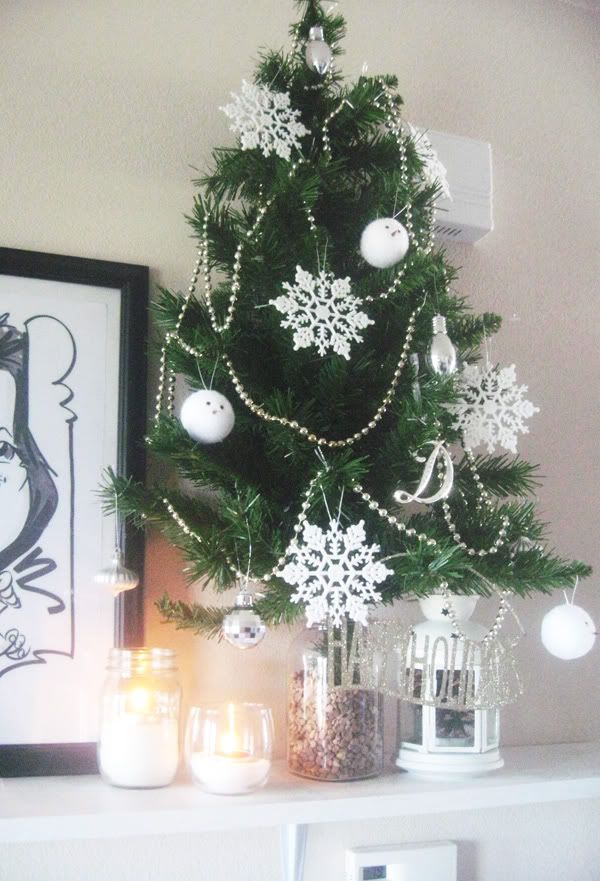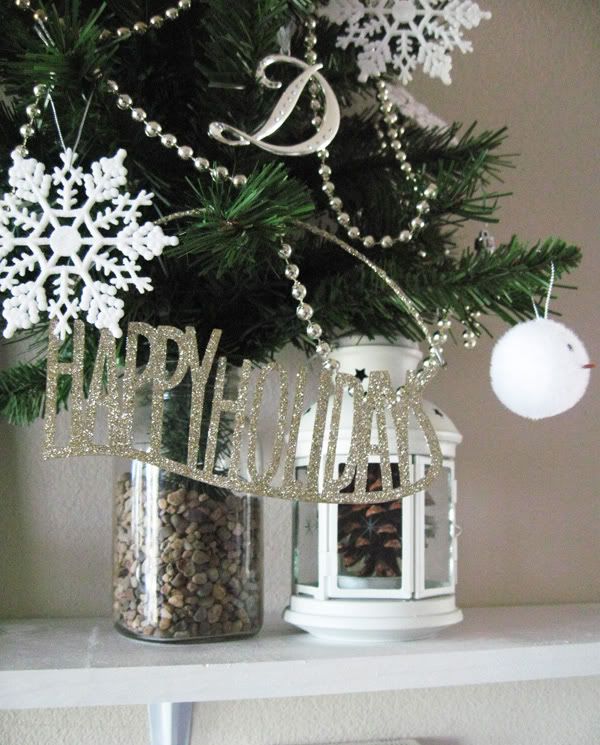 YEAAA I KNOW! IT'S NOVEMBER LADY! Some Christmas stuff snuck onto the shelves!
I don't know what happened...I blame it on all the Christmas decor I saw while I was at target yesterday.