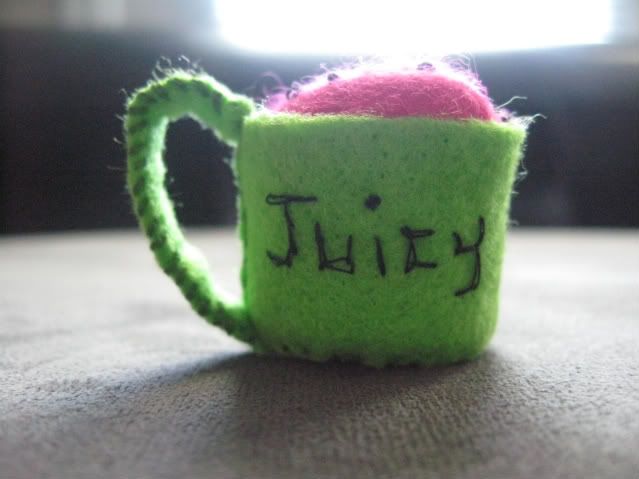 I saw this
pincushion.
A cute pincushion! It's made from a bottle cap so I feel like I'm doing my part of recycling reduce, reuse :)
I took the idea and I made mines a little handle so it's a coffee mug, but watermelon themed! I told myself I will just make one since this was a side project.
I kinda got off track from my other 76382 projects I have going on right now and made this pincushion. But it turned out nice huh? But that's not it..when you turn him around you get..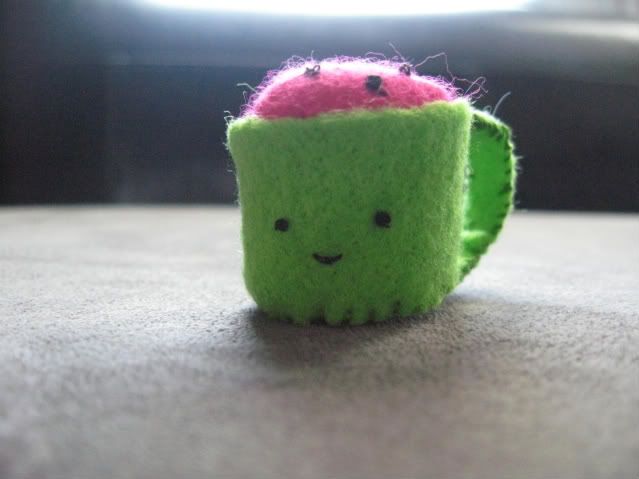 Look at his face! He's so cute how I could I resist?! Now I want a whole bunch of fruit mug pals hahha :) He turned out to be the cutest pincushion I've ever seen!
He's hard at work holding my pins.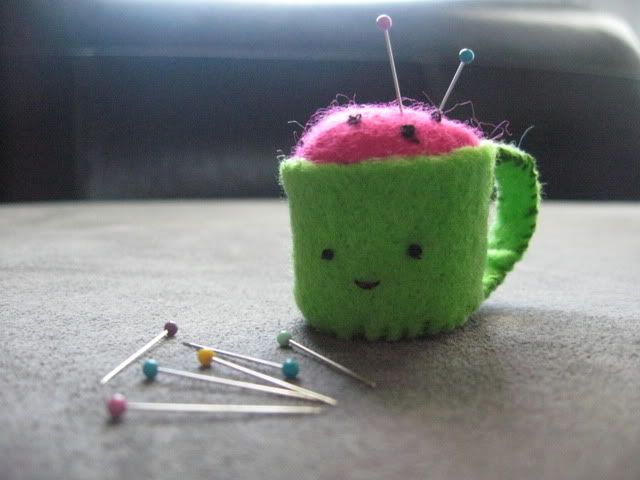 I think he might need some friends :)