The wall above the bench was bare, so I made a huge book wreath for it.(got the tutorial from living with Lindsay!) I had a picture frame but the glass had broken from moving. I was going to toss the frame but I decided to upcycle it instead. I gave the black frame a quick coat of blue paint to match the bench.
I used pages from an old encyclopedia to create the wreath.
Though this idea isn't original and everyone in bloglands got a book wreath, I still like it veryyy much :)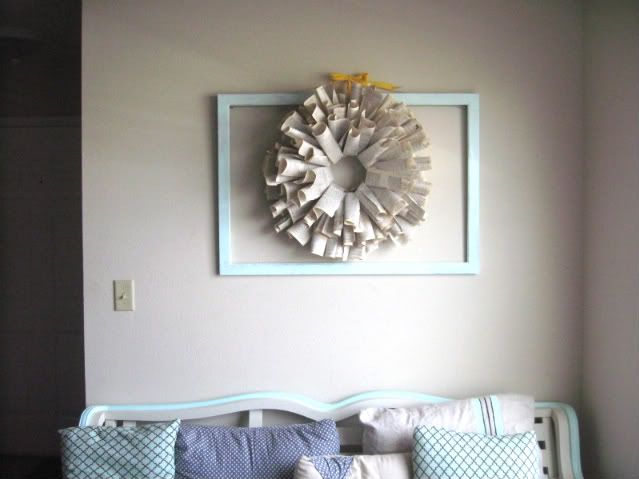 A yellow bow from a shoelace finishes it off. The shoelace is tied around the wreath to hold it up on the frame. This project only cost me $1 for the wreath form that I got from the Dollar Tree! I had everything else already on hand.